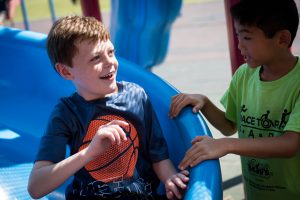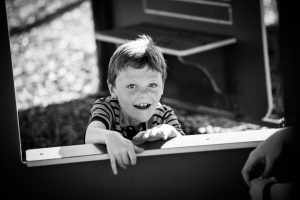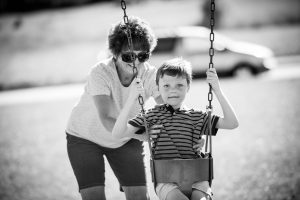 About Beau
Beau was born in 2008 and had trouble adjusting to life outside the womb and spent a week in the NICU.  During his first 17 months of life, he showed signs of developmental/milestone delays.  The doctors kept saying he was delayed because he was a boy and because he was chunky and that affected his movement.  It wasn't until a massive seizure in his sleep at 17 months of age, that we got the answers we had been seeking.
In August of 2009, Beau was diagnosed with a congenital brain abnormality known as Partial Agenesis of the Corpus Callosum (P-ACC), as well as epilepsy and developmental delays.  (*In 2018, after whole exome sequencing, a rare genetic mutation was found, known as ZBTB18).  It was a devastating time for our family with so many unknowns.  Much like any painful event, you go through stages of grieving.  I knew I didn't want to stay in those low places for long because ultimately, there was nothing that could change the way God had designed Beau's brain.  I took that energy from our sadness and created something beautiful from it.
Beau's Beautiful Blessings was created at the beginning of 2010, fully inspired by Beau and the desire to help other Iowa children like him.  He is an incredible young boy, full of joy and excitement in the simple things that life has to offer.  I think there are so many things we as adults could learn from him.  His life is beautiful and he is a blessing to our family.  He now brings those blessings to kiddos like him.
Click here to learn more about Beau and his family