Helping Intellectually Disabled Children,
One Blessing At a Time.
What is Beau's Beautiful Blessings?
Beau's Beautiful Blessings, Inc. is an Iowa, non-profit 501(c)(3) company established and inspired by our young son, Beau, who was born with a congenital brain abnormality (Partial Agenesis of the Corpus Callosum) and suffers from epilepsy. Most recently, through whole exome sequencing, it was found that Beau has a genetic mutation at ZBTB18 and is the only one in our family to have that mutation.  Along the way, we have encountered many challenges and medical needs and we decided other families were probably experiencing the same problems. Beau's Beautiful Blessings was formed to raise money and awareness for children with intellectual disabilities, brain abnormalities, brain injuries and epilepsy. We are raising money for these children in our community that may need money for certain items that their families can't afford. Some examples include the following: medically necessary equipment uncovered by insurance (i.e., walker, leg braces, etc.), camp scholarships to attend a special needs camp (i.e., epilepsy camp, intellectually disabled camp), money towards a therapy dog (i.e., seeing-eye dog, seizure dog), scholarship money to attend a conference specific to a child's diagnosis, or a specially designed piece of playground equipment for handicapped children at area parks. We have also paid portions of funeral expenses for 3 area children who passed away as a result of their brain abnormality or epilepsy.  These are just some of the several examples of how we want to help children in our community living with intellectual disabilities.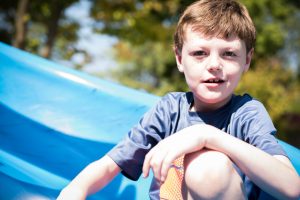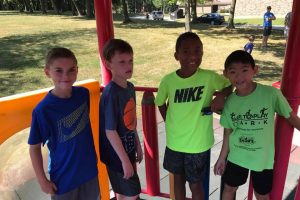 Our Mission.
It is the mission of Beau's Beautiful Blessings to educate, raise awareness and raise money for children in the State of Iowa with intellectual disabilities, brain abnormalities, brain injuries and epilepsy.
Donations.
The money donated to Beau's Beautiful Blessings, Inc. will be recycled back into the community and surrounding communities, in the State of Iowa, for intellectually disabled children under the age of 18 that have financial needs related to their diagnosis. Eligible families must complete our application for funding which can be found online on our website. Our Board of Directors will meet quarterly to choose the recipients based on the funds we have available and the needs of the child. All donations are tax deductible.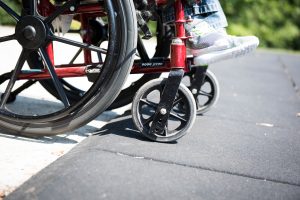 How Do I Apply for Help/Funding?
Those wishing to request help must complete our online application and submit it to us for review. Requests will be reviewed by our Board of Directors quarterly. The money will be paid to the store/hospital that the medical equipment is purchased at, the camp where a child is requesting a scholarship to, the organization that is holding a conference the family wishes to attend and so on. Applications must be submitted either via e-mail through our website or by regular mail to the address below.